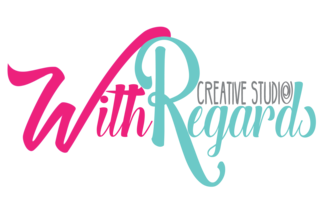 Since 2009, With Regards Creative Studio has been providing top-notch creative and graphic design services to businesses and organizations of all types and sizes across the United States. In the beginning, it started out with working on personal projects like invitations, flyers, PowerPoint presentations, event programs, and other types of creative designs. As time passed more and more friends and family would employ the many talents of With Regards Creative Studio. This grew very rapidly into a full-fledged business that has successfully helped individuals and numerous businesses in a variety of fields.

In just a short time, we have established a solid reputation as a reliable source for reasonably priced, punctual and creative services. We love what we do, and it shows. Both in our creative designs and in the relationships we enjoy with our many clients. To get a better understanding of the experience you will enjoy with With Regards Creative Studio, please visit our Testimonials and Look Book pages.
Working closely with you will deliver a great design that brings your project to life and puts your best face forward to your audience. As partners specializing in many creative talents, phenomenal graphic and web designs for small and medium businesses as well as your personal purposes. We make it simple to work with us by following our easy 4 Step Creation Process! Let us turn your next project into magic with our picturesque services.